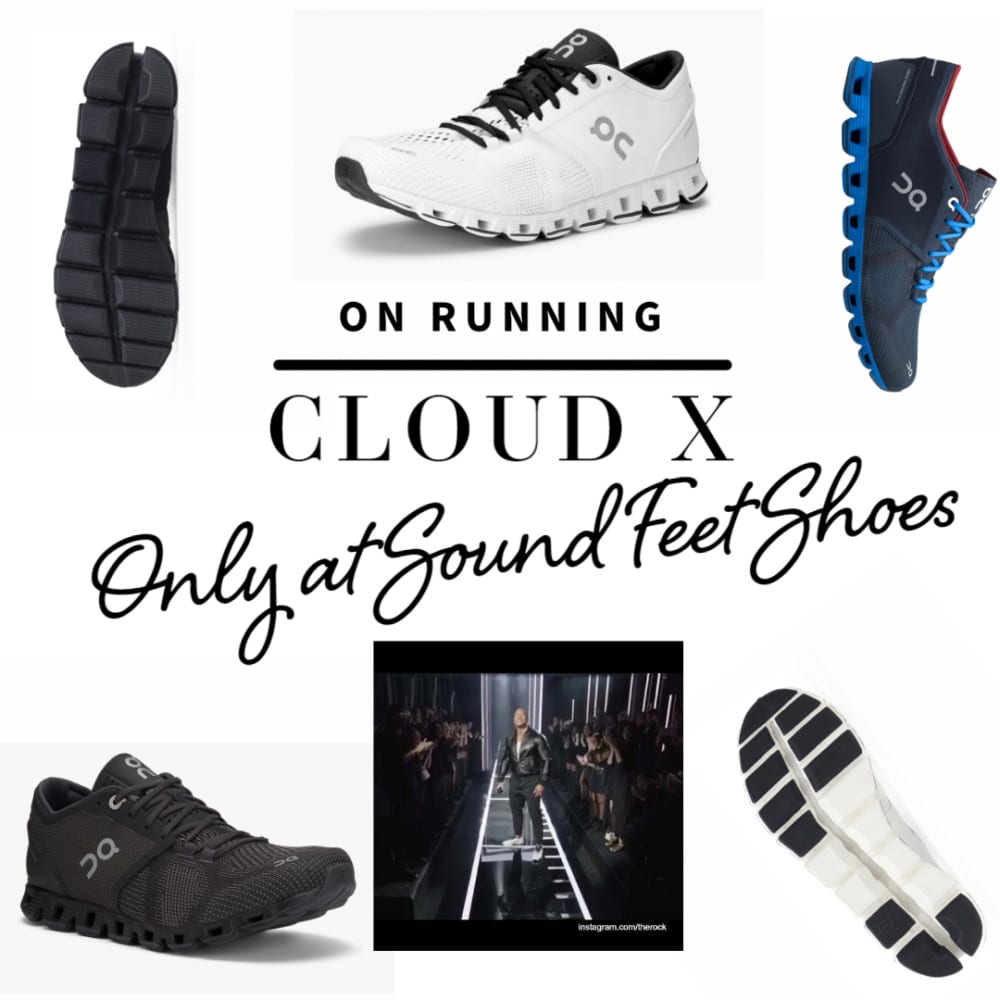 Did you see what the Rock was wearing!? On Sunday, February 2, Dwayne 'The Rock' Johnson stepped out onto a runway and introduced the two opposing Super Bowl LIV teams. While many watched his high-energy take center stage, we at Sound Feet Shoes couldn't take our eyes off his shoes. Okay, ridiculous, right? We're shoe people, of course we're looking at his shoes. But it wasn't because we desperately wanted a pair (because we do, always); no, it was because we CARRY THE BRAND AND STYLE that he was wearing; and were already highlighting it for the entire month of February!
We were beaming with excitement.
The shoes that 'The Rock' chose to wear on the big night is a brand by the name of On Running and the style is called the Cloud X. This is the performance running shoe engineered to handle mixed-sports workouts, as the Cloud X is at home in the gym just as it is out on the road.
Just like us, the Swiss-engineered company was taken aback to see their shoes on the runway with around one billion eyeballs watching, stating "As sports fans around the world searched for more information about 'The Rock's' chosen shoes for game day, our website only just managed to keep up," adding, "Like the other seven million On fans worldwide, they must love the unique feel you get from our patented Swiss technology to decide to wear them at public events."
With their site steadily taking orders, you don't have to travel far or wait for an order of your very own On Running shoe to arrive. We carry them! We carry the style that 'The Rock' was wearing (in both men's and women's sizes) along with 12 other styles and colors – some are even waterproof! So, stop by your closest Sound Feet Shoes location or CLICK HERE to shop online and see why we – and seven million people – love On Running!